->
->

->->
Features
Replica V8 engine, transmission housing and transfer case cover and protect the motor while improving scale appearance
Chassis tray accepts full-size, standard LiPo or NiMH batteries, with space on the side rails for running small pack sizes
DIG function transmission setup lets you lock the rear axle from the transmitter for front wheel drive and a tighter turning radius
Two-speed transmission setup option also available for high and low speeds
Portal axles increase ground clearance and reduce torque twist
Adjustable wheelbase chassis allows each driver to choose the size of their chassis
Inner fenders and floor sides hide internal components usually visible from the side of the chassis
Licensed KMC Machete 3-piece beadlock wheels provide scale looks and let you remove and replace tyres without gluing
Officially licensed Nitto Trail Grappler tyres in a new taller and wider size increase ground clearance and grip
Fully rebuildable, oil-filled shocks include hard anodised, threaded shock bodies, coilover springs, and an emulsion-style cap with screw for easier rebuilds
Clear scale Jeep® Wrangler Unlimited body with detailed interior
->->
Overview
The 1/10 scale Axial® SCX10™ III Jeep® JL Wrangler 4WD kit marks the next step forward in scale off-road action. While continuing to incorporate key components that have made SCX10™ vehicles successful, the SCX10™ III increases chassis realism with details that include a replica V8 engine to house the front-mounted 540 motor. It's mated to a realistic transmission housing and transfer case, like a 1:1 vehicle.
The kit's versatile transmission can be built in several ways. If you're using a 3-channel radio like the Spektrum™ DX3™, you can set it up with a third-channel DIG function that lets you lock the rear axle from the transmitter for front wheel drive and a tighter turning radius. Another 3-channel option is to set up the vehicle with a two-speed transmission to select between high and low speeds. To have access to the two-speed transmission and DIG function simultaneously, just add another servo and use a radio with at least four channels (such as the 5-channel Spektrum™ DX5).
The SCX10™ III Jeep® JL Wrangler kit uses portal axles to improve performance by increasing the ground clearance and reducing torque twist. Its standard battery tray accepts full-size standard LiPo or NiMH packs. There's also space on the side rails for drivers who prefer "shorty" packs. Inner fenders and floor sides hide internal components that would usually be visible from the side of the chassis.
To top off the chassis, the kit comes with a clear Jeep® Wrangler Unlimited four-door body that's ready for finishing however you like. Scale details include a roll cage, front hood vents and cowl, windshield wipers, mirrors, door handles and more, plus a detailed interior. New taller and wider, officially licensed Nitto Trail Grappler tyres on 3-piece licensed KMC Machete beadlock wheels add more scale realism and more grip on dirt, rocks, and all other off-road trails.
->->
Needed to Complete
4-Channel transmitter
4-Channel receiver
Steering servo
ESC (electronic speed controller)
Electric motor
Micro servo for rear dig feature (P-SPMSSX107)
Micro servo for 2-speed feature (P-SPMSSX107)
Battery (accepts standard and shorty packs)
Battery charger
AA batteries for transmitter
Paint (for polycarbonate plastic)
What's in the Box?
(1) Axial® SCX10™ III Jeep® JL Wrangler 4WD Kit with clear body
(1) Product Manual
->
->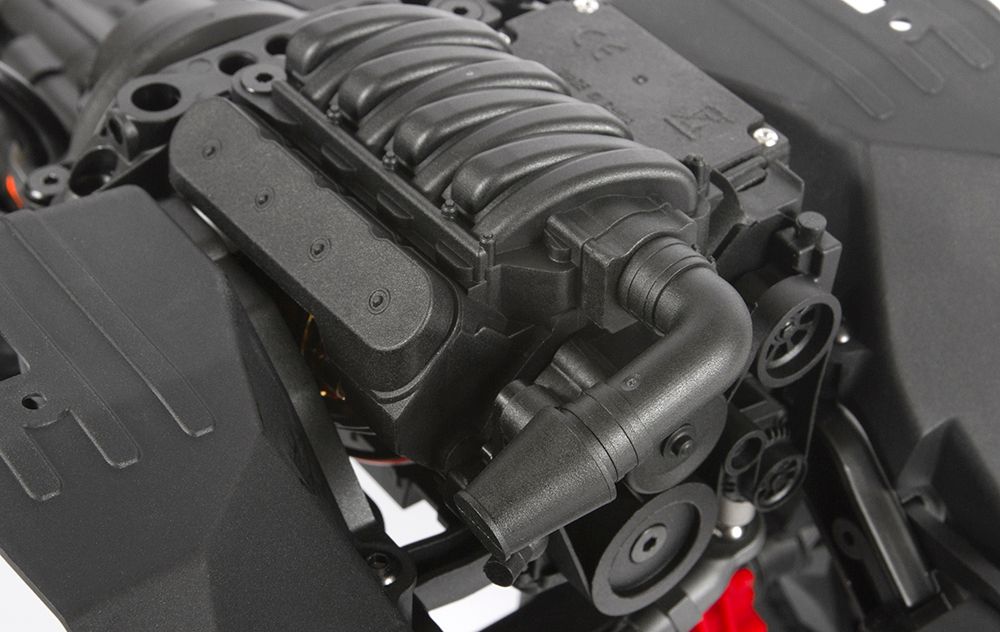 SCALE ENGINE DETAIL
Scale features including a replica V8 engine, transmission housing, and transfer case all cover and protect your electric motor while adding to the realistic appearance.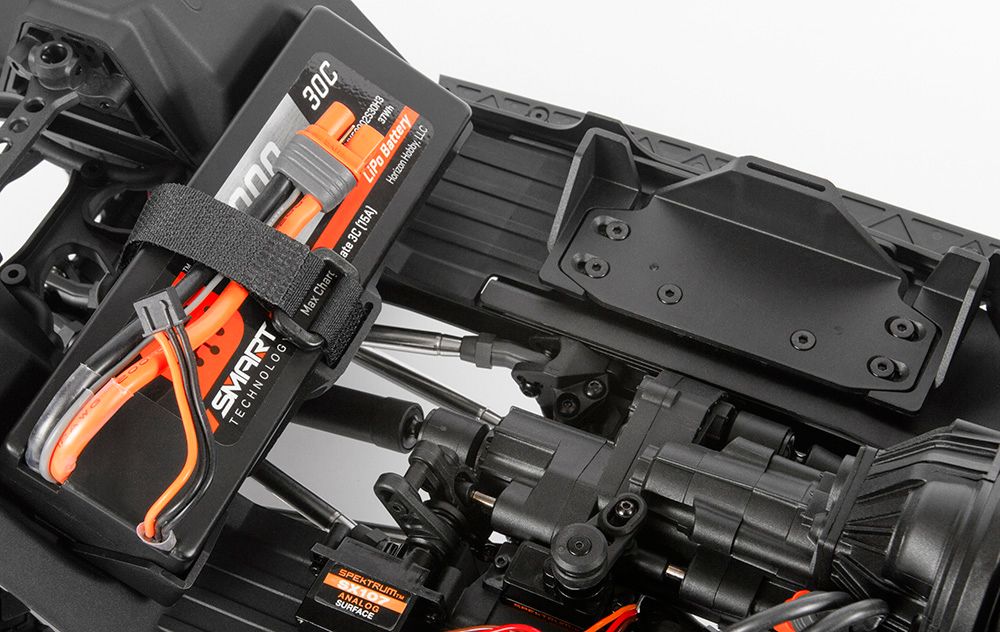 MULTIPLE BATTERY MOUNTING LOCATIONS
The SCX10™ III Jeep® JL Wrangler has a standard battery tray that accepts full-size standard LiPo or NiMH packs. There's space on the side rails, too, for drivers who prefer smaller size packs or need additional power for other accessories.

 

->->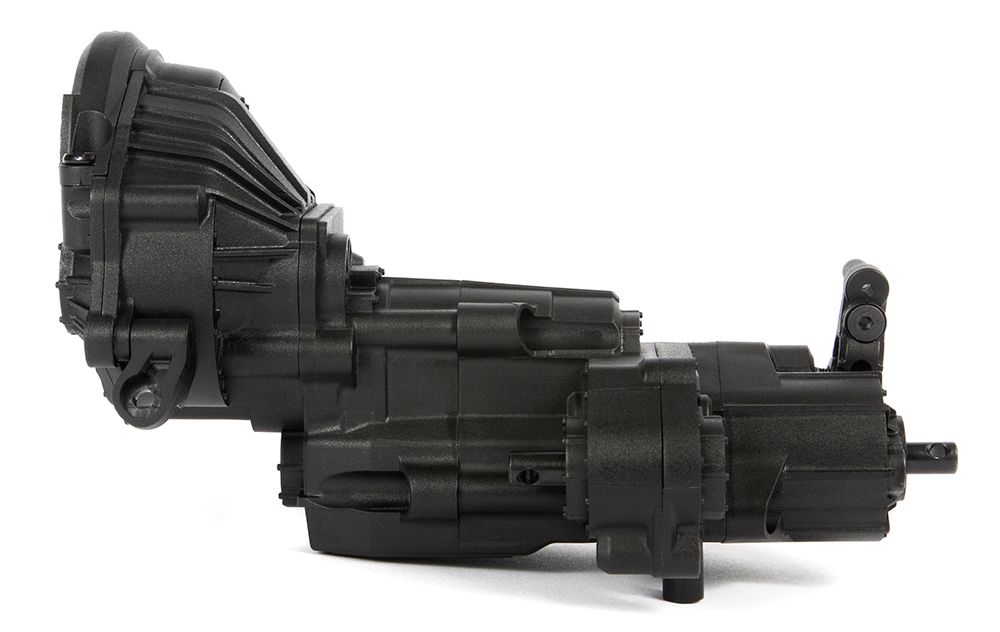 DIG TRANSMISSION WITH TWO-SPEED OPTION
Using 3-channel control, the kit's transmission can be set up one of two ways: with high and low speeds or with a DIG function that locks the rear axle from the transmitter on command, for the tighter turning radius of front wheel drive. With another servo and 4-channel control, both options can be made available simultaneously.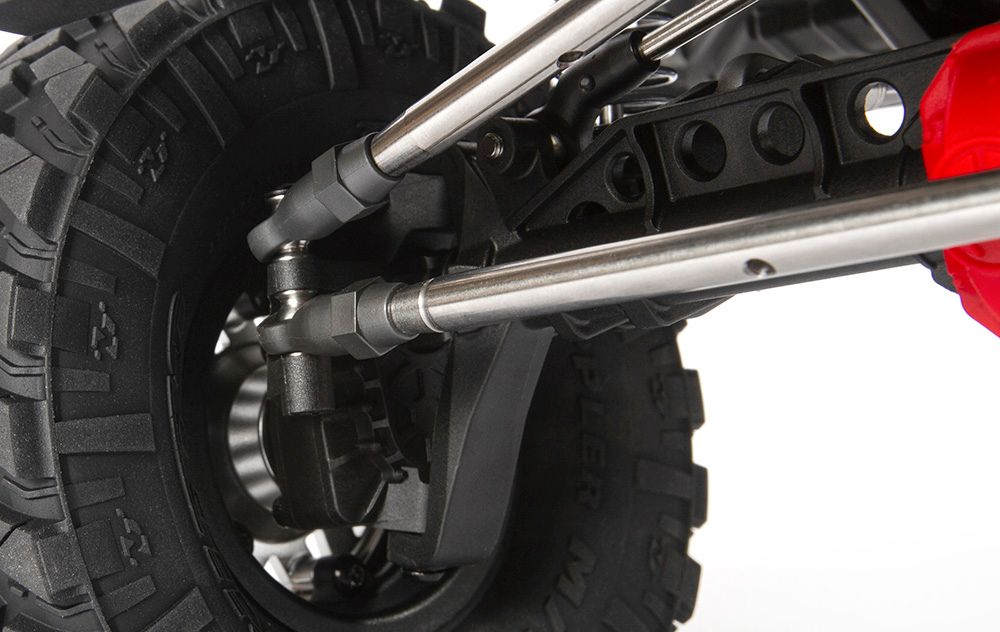 PORTAL OFFSET AXLE HOUSING WITH HYPOID RING AND PINION GEAR
Portal Axles like those found in some full-size off-roaders provide higher ground clearance and reduce the torque on other drivetrain components for improved performance.

 

->->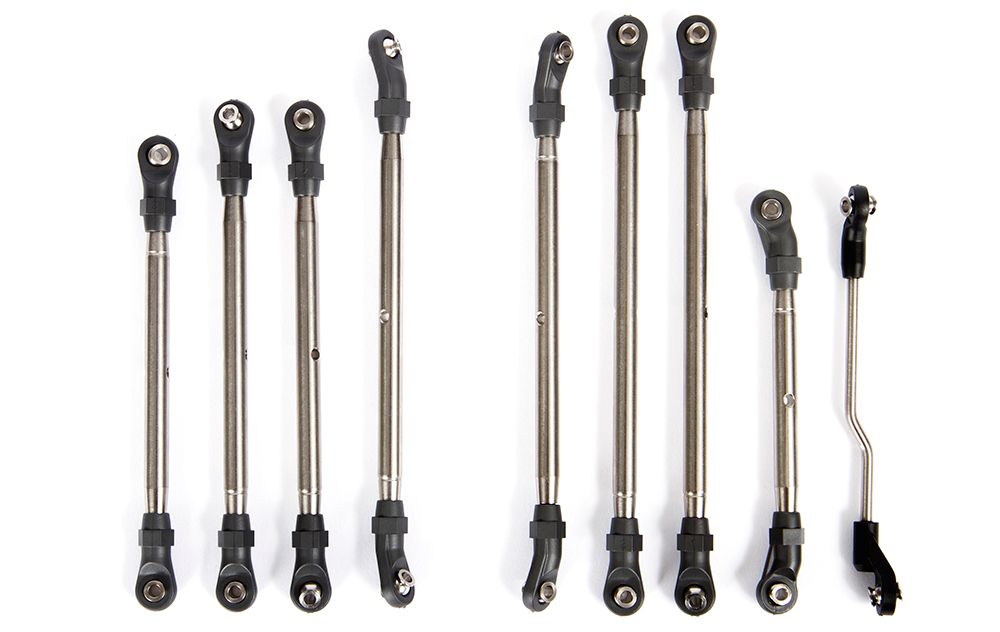 ADJUSTABLE WHEELBASE CHASSIS
The SCX10™ III Jeep® JL Wrangler kit wheelbase is adjustable with optional links, allowing you to choose the wheelbase of your choice.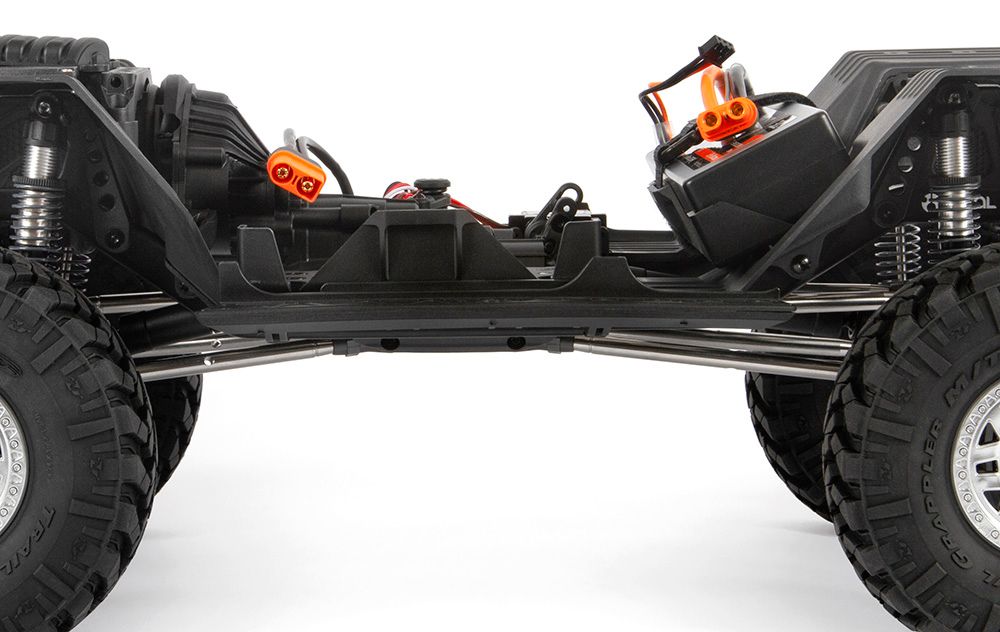 OPTIMIZED SUSPENSION GEOMETRY
The suspension geometry is based on the SCX10™ II but refined slightly for the new chassis layout. The front suspension has been optimized to reduce bump steer, while the rear 4-link reduces torque twist.

 

->->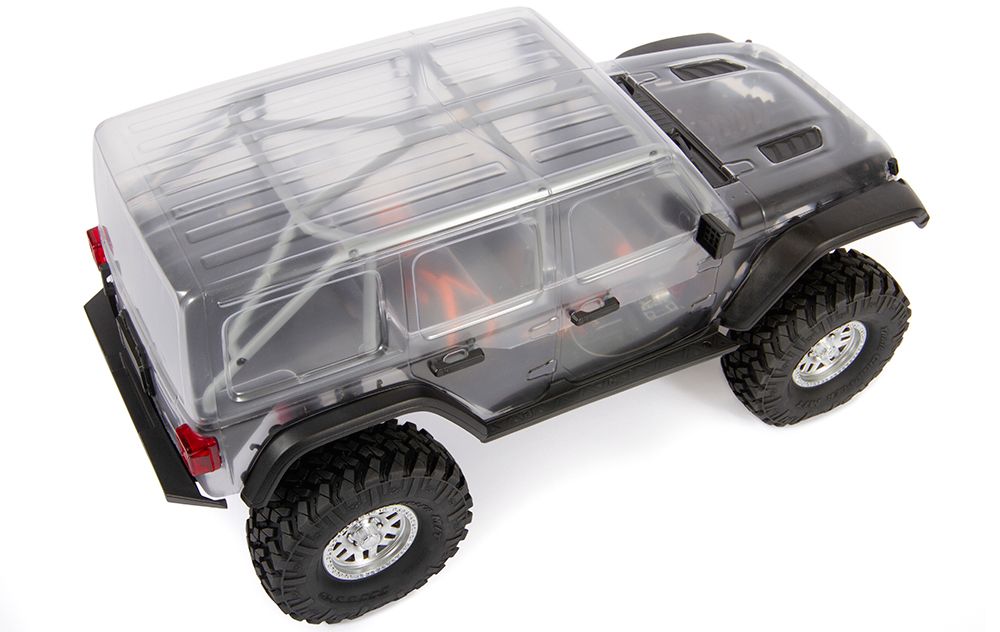 CLEAR JEEP WRANGLER UNLIMITED 4-DOOR BODY
The clear scale Jeep® Wrangler Unlimited body mirrors its full-size counterpart with a detailed interior for "super scale" looks. The interior has a molded roll cage, steering wheel, and driver head. There are many molded scale details on the body, too: front radiator/light buckets; front hood vents; front cowl; windshield wipers; mirrors; door handles; and fuel door.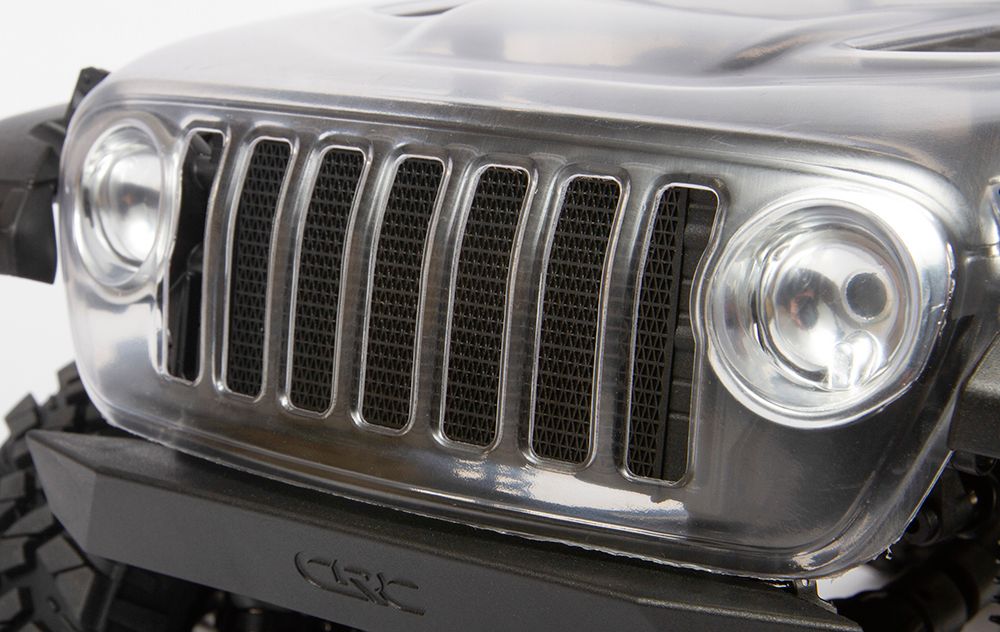 INNER FENDERS AND FLOOR SIDES
The SCX10™ III Jeep® JL Wrangler kit body's inner fenders and floor sides hide internal components that would usually be visible from the side of the chassis. The sealed receiver box can be removed to give you more space for the electronics of your choice. An extra tree of body posts is included, allowing you to customize your rig with any 12.3" wheel based bodies.

 

->->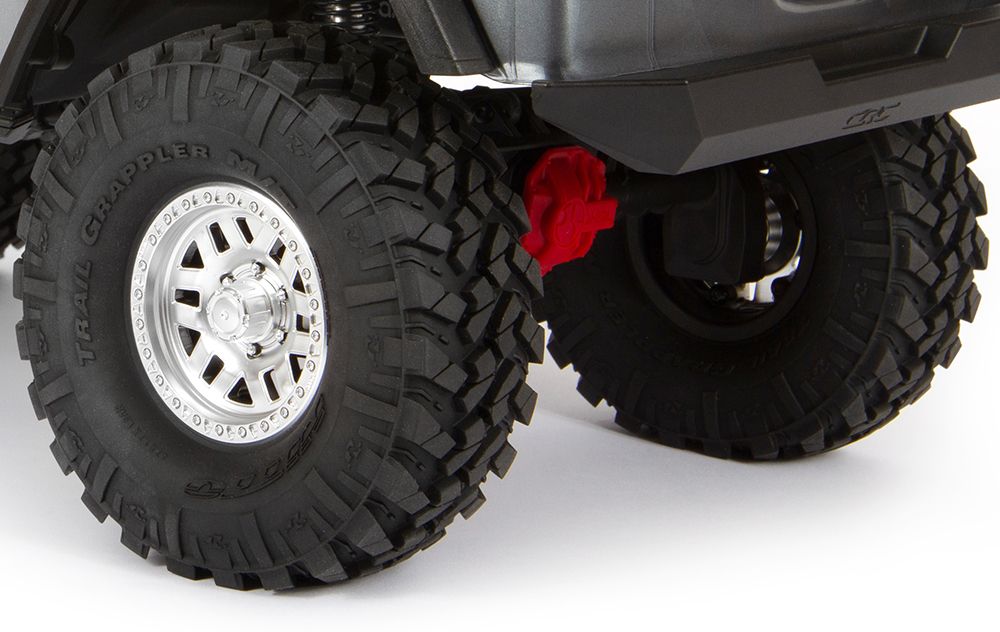 NITTO TRAIL GRAPPLER TYRES
The S30 compound Nitto Trail Grappler tyres included with the SCX10™ III Jeep® JL Wrangler kit are taller and wider (4.74 x 1.7), providing more ground clearance and more grip in the variety of terrain that you will find while you're off-roading.
LICENSED 3-PIECE BEADLOCK WHEELS
Legendary in the off-road world, these officially licensed KMC XD Machete wheels are molded in satin chrome and include stunning scale details. Because they're 3-piece beadlock wheels, tyres can be mounted, removed and replaced easily without gluing.

 

->->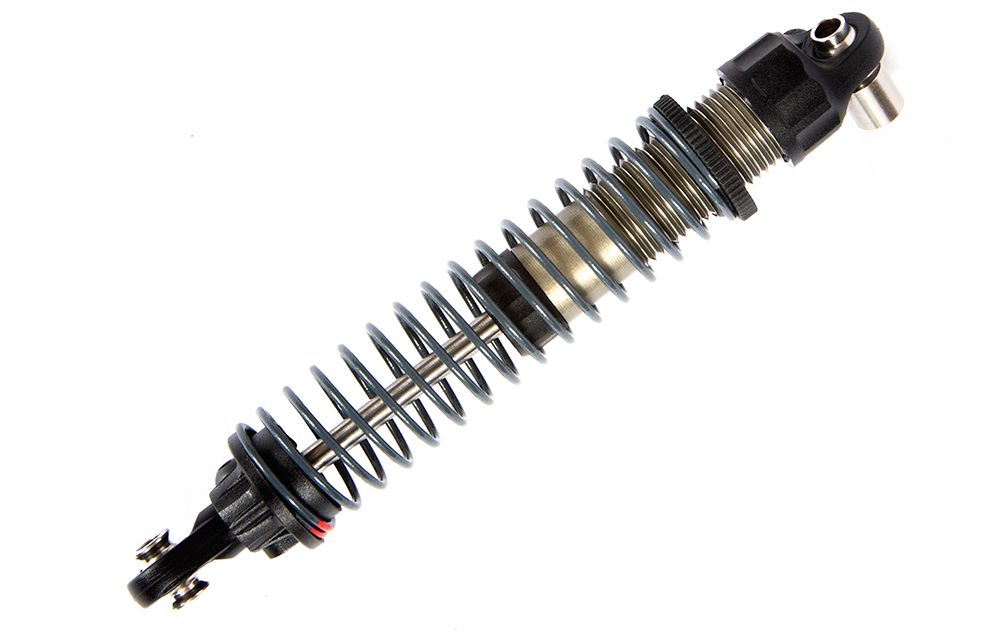 ALUMINIUM ADJUSTABLE COILOVER SHOCKS
The oil-filled shocks have clear anodised, threaded bodies, a single coilover spring, plus an emulsion-style cap with screw for easier rebuilds. The shocks are tunable for achieving the best dampening rate. Their increased bore size also creates more fluid volume for better performance.
CHASSIS MOUNTED SERVO
CMS has become a standard in scale RC and the SCX10™ III is designed with that standard in mind. The servo is mounted in the chassis, just as a full-size Jeep has its steering box located on the frame.

 

->->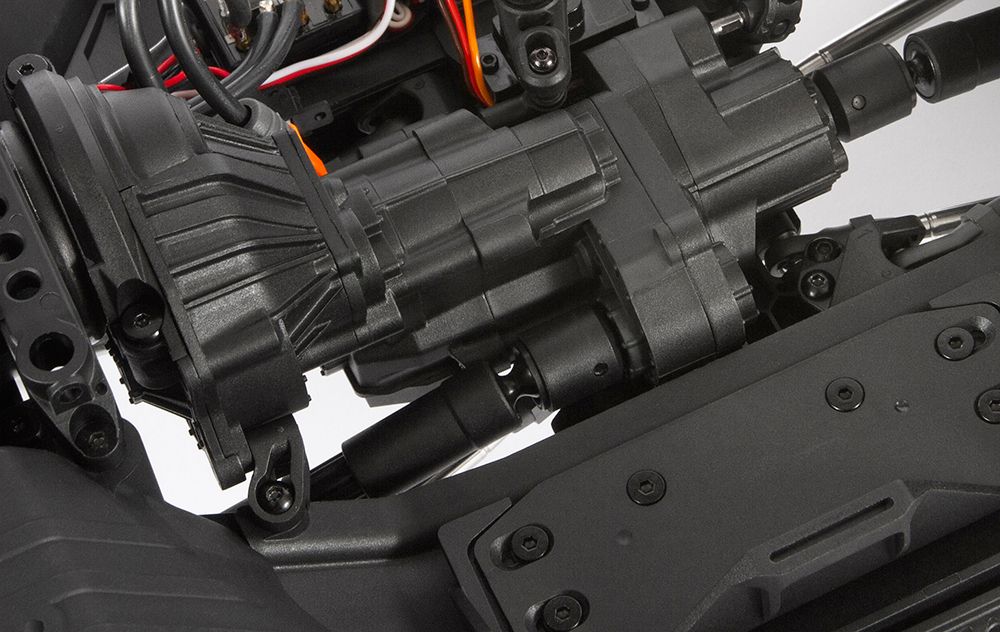 MULTIPLE TRANSMISSION OPTIONS
Using a 3-channel transmitter and a micro servo, you have control on demand. The SCX10™ III kit transmission can be configured in one of two ways. Set it up for 2-speed using the high and low gears or set it up for front dig to have a tighter turning radius with the rear axle locked. With a 4-channel transmitter and a second micro servo, it can be configured to use both features.

 

->
->
Manual Amendment
Click here to download the amendment sheet for the Axial SCX10 III Jeep Wrangler. 

->