The 6250mAh 14.8V 4S 35C LiPo battery is part of Overlander's Supersport Pro range. This is our most comprehensive collection ever and is no doubt our most popular range of lithium batteries. It is perfectly designed to cater for almost every application and user alike. With a constant discharge rating of 35C, hitting a peak of 65C in bursts, it is no wonder that these batteries are loved so much! The huge selection of capacities and voltages makes it almost impossible not to find the perfect battery for you within this range. Offering low weight and compact sizing, our Supersport Pro LiPo battery range is a must in your lithium collection.


---
All of Overlander's LiPo batteries are designed with optimal performance in mind. We always work to maintain the longevity and reliability of our products. Our LiPo batteries are manufactured using the superior stacking method; this provides dependable capacity and consistent power. Every cell is fully matched in Internal Resistance, Voltage and Weight before they are put together to create your battery packs. This stringent matching process makes for exceptional results both competitively and professionally.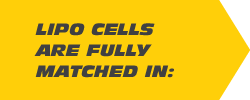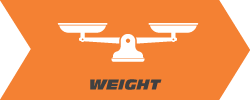 Overlander is proud to work in conjunction with the renowned 
 to produce high-quality LiPo packs. The production process for LiPo battery cells is fully automatic and completed in a dust free atmosphere using uniformity and conformity. Fullymax cells are renown for their:



Our LiPo packs come fully equipped with high quality silicone leads and a choice of connector. It is safe to say with Overlander you are guaranteed to receive the highest-quality, top-performing batteries that you've grown to expect. Lithium Polymer batteries provide superior voltage, capacity and discharge/power. These combined into a lighter, more compact size, make lithium battery packs the favourable choice over alternative chemistries.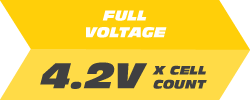 ---

   Find details of Overlander's 12-Month Warranty Policy here. 


  Need more information? Get in touch here.